Management Summary
The crypto investing series starts under adverse market conditions.
Our investment strategy was able to compensate or dampen extreme declines of coins.
The distribution of purchases, as well as the distribution of price risk has already proven itself in a volatile market.


What is the crypto investing series?
This blog post is the first reporting since the initiation of our crypto portfolio, and the first part of our crypto investing series Planting Coins. Read more about our crypto portfolio framework here. Don't forget to sign up for our newsletter to get the next reporting straight in your mailbox!
The first three weeks of our crypto portfolio
The portfolio was launched on November 2, 2022 at 7 p.m. CET, just before the events surrounding the FTX crypto exchange.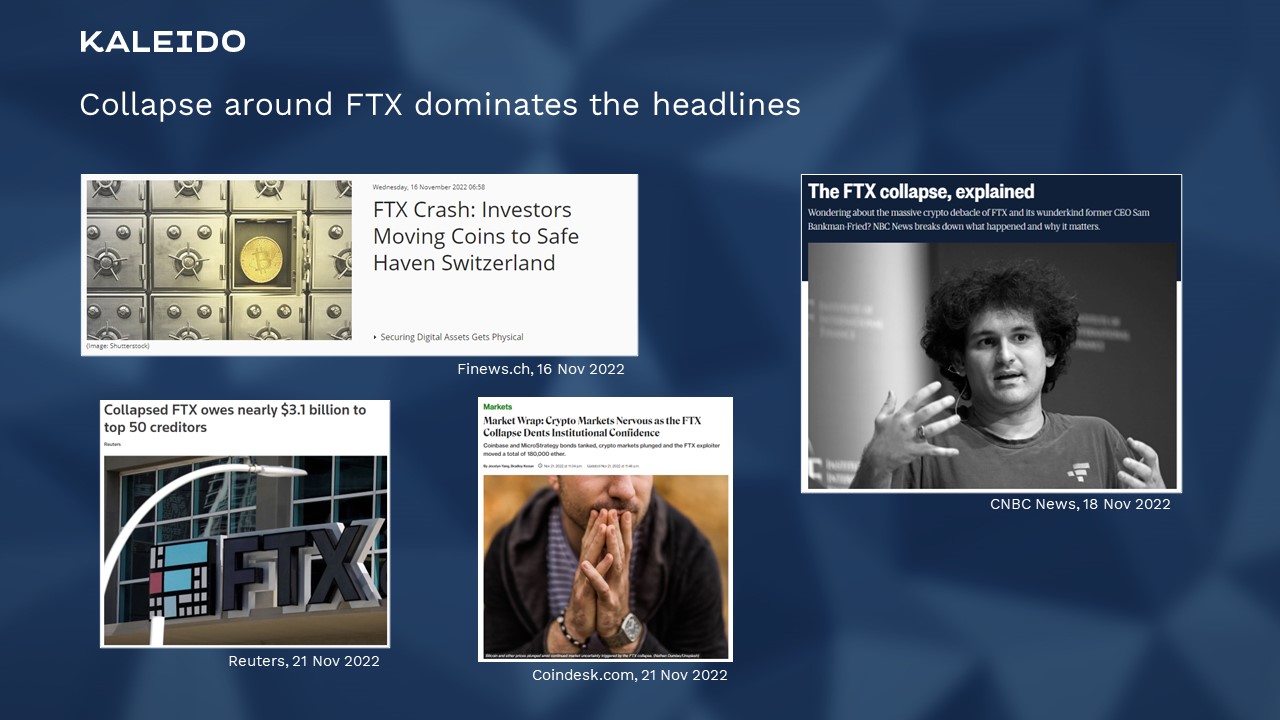 Figure 1: Collapse around FTX dominates the headlines
In the first three weeks, three staggered purchases were made in all ten coins, resulting in a negative performance of -13.8 % since the beginning.
We can see that by not investing the whole cash amount at the beginning, we could save another 15% of performance, so Initial rules such as the staggered portfolio construction strategy have already paid off. We also see the benefits of portfolio diversification with the selection and investment in ten different coins.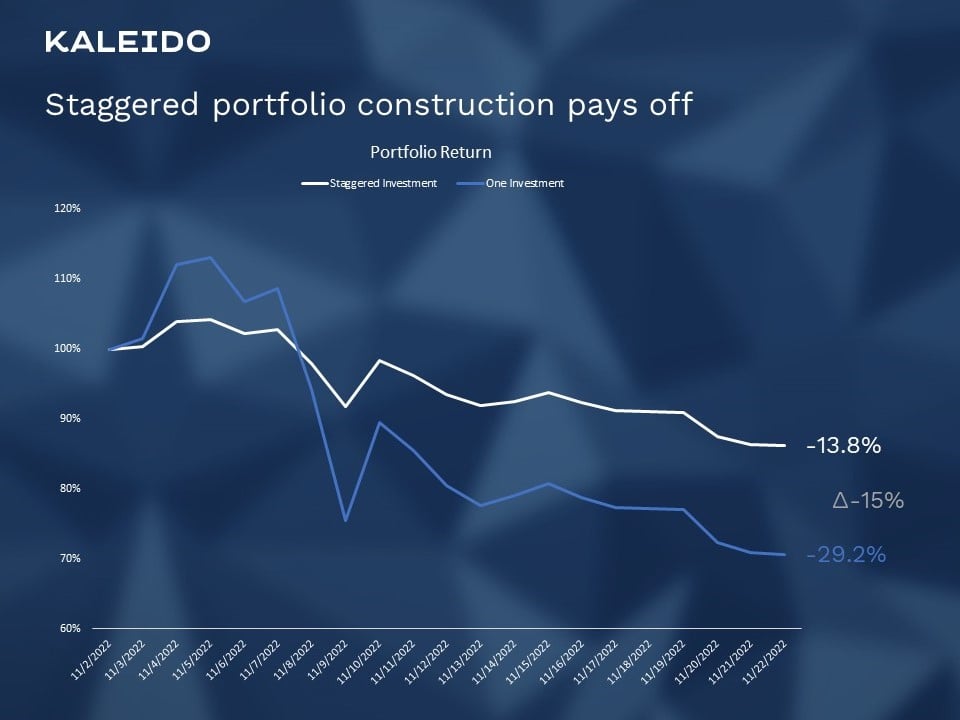 Figure 2: Staggered portfolio construction pays off resulting in a Portfolio Return of -13.8% over the first three weeks.
As of November 22, 2022, the Portfolio Index stands at 86.2 points, down
13.8 % since inception.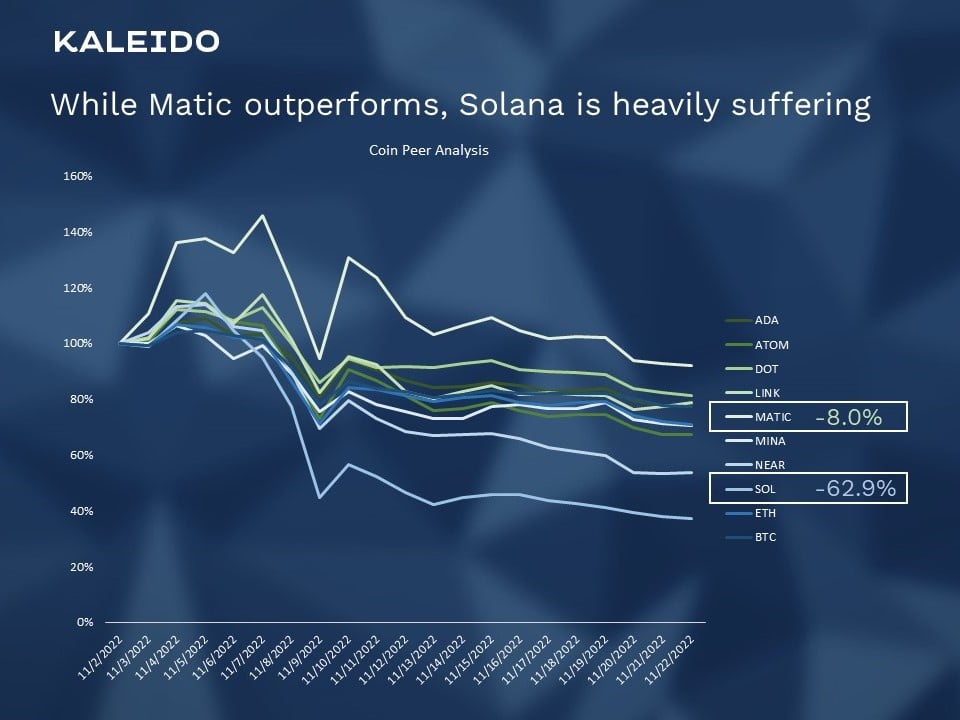 Figure 3: Portfolio allocation over the first three weeks with the first three buy dates on Nov. 2 (9 p.m. CET), Nov. 10 (1 p.m. CET) and Nov. 14, 2022 (12 p.m. CET).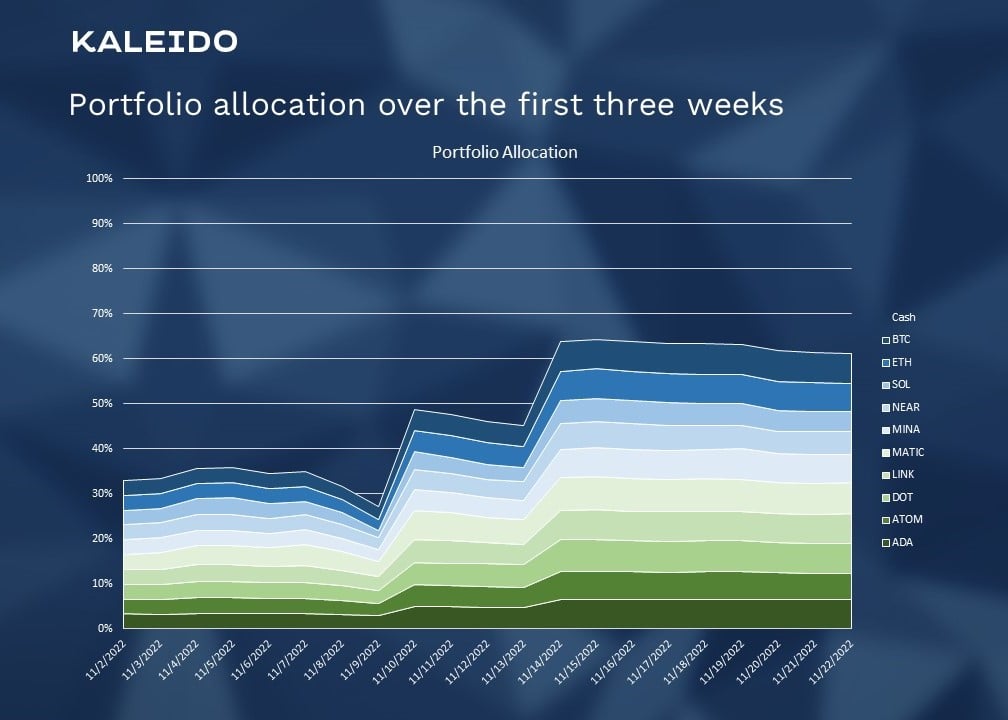 Figure 4: Performance comparison of the 10 portfolio coins with Polygon (MATIC) as the best performer (-8 %) and Solana (SOL) as the worst performer (-62.9 %). 
---
Disclaimer: This piece of information is for marketing and entertainment purposes only and should not be taken as investment recommendation. Remember that all investments involve risk. Please read our full Marketing Disclaimer here.